If you are planning on launching your new product or promoting your business at an industry exhibition, it's all about standing out and for that, you'll need a stand that's going to pack a punch. Not sure where to start? With more than 25 years of experience designing and building stands, we've created this helpful beginner's guide to designing the perfect exhibition stand.
Before you even begin planning your exhibition stand, you need to have your goals clearly outlined and this needs to connect with your overall marketing plan. What you hope to achieve from the exhibition will influence the kind of stand you choose, as well as what you put on it.
"Start the design process with a clear objective of what you want to achieve from the exhibition. Every decision you make from there on in should contribute towards this objective", says Toby Milan, Managing Partner at Expo.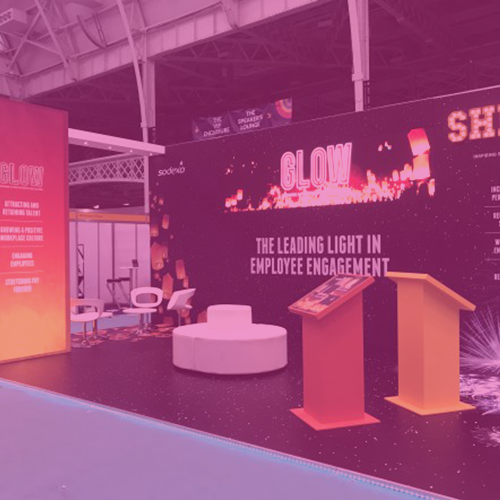 #2
Planning
Ask yourself the following questions to help define your goals:
Are you launching a product or service that is new to the industry or to your business?
Do you want to increase your client base and attract new customers?
What type of customers are you looking for?
What message do you want visitors to come away with?
What do you want visitors to do when they're at your stand?
What is your budget for the exhibition?
Understanding these answers will help you to choose the right design for your stand and select the right people to staff it too. Is your objective all about the number of leads, contact details or even sales on the day?
The most effective strategy for drumming up future sales and interest in your new products is to set out your ideas for what's to come, rather than just what you already do.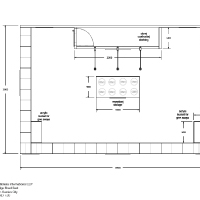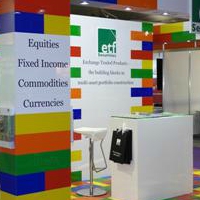 #3
Who is your audience?
Different stands will appeal to different audiences. Your stand may need to be very corporate or extremely fun and interactive. Think about what your audience is like. What will engage them? What will make them come on to your stand? What will they need to see to take them on the journey with you?
It's important that your stand has a 'hook' that will attract potential customers or industry contacts. One method of encouraging passers-by to stop is to offer comfortable seating areas and perhaps a free coffee or soft drink. You then have a willing, captive audience to chat with while they take the weight off their feet. Find out why they are at the exhibition, and establish whether you can help them or if they can help you. After all, it's all about building up relationships.
#4
What type of exhibition stand?
There are several types of exhibition stand to choose from, depending on the nature of the event you are exhibiting at, how often you plan to exhibit and how much your central messages and themes will change: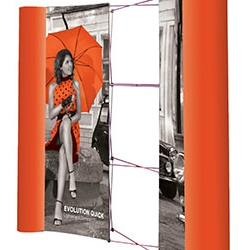 Pop-ups
Pop-up stands work really well at trade shows and exhibitions. They come in various sizes, are lightweight and compact, and fully portable. The frame literally 'pops up' and locks into place allowing you to then locate fabric display panels onto it via magnetic bars. Whether you have a shell scheme or you're at an event in a hotel, pop-ups are a cost-effective way to display your brand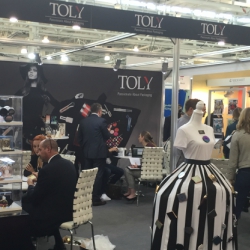 Shell Scheme Graphics
These graphics are designed to cover a shell scheme which event organisers will install before the show and offer
a budget solution for exhibitors.
You can chose to have boards that fill in the gaps between the shell scheme metal frames or cover the walls completely with either boards or fabric.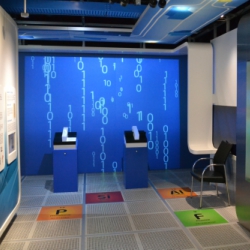 Modular display stands
Modular display stands consist of a number of modules that lock together to form the finished display. They can often be reconfigured and are therefore perfect if you plan to do a lot of exhibiting. Check before you purchase your system whether you can put these together yourself or need special support for installation and dismantling.  As with shell scheme graphics, you can add elements such as shelving and TV displays to enhance your stand.
Traditional banner stand
Banner stands come in all shapes and sizes as well as budgets.
Simple, cheaper versions will work well as stand alone displays, whereas the more expensive ones can lock together to create a seamless back wall and can be reconfigured for different events, often proving more cost effective in the long run.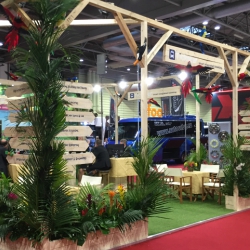 Bespoke Exhibition Stands
Designed and built from scratch, bespoke exhibition stands are exactly that, custom-built to your specification. From the overall shape to the flooring, from the gimmicks to the storage, no one will have a stand like yours.
If you want to create the biggest impact and have the budget to do it, this is definitely the way forward.
#5
What should your stand look like?
It's important that your stand fits in with your overall marketing goals. What are the key messages that you want
to get across? What is your company's branding? What is the theme?
Then tie everything into these. This will create synergy and maximise the visual impact of your stand.
It's not all about the creative elements though. What functionality does the stand need to have? Do you need to have places to meet on the stand itself? Do you need to demonstrate your products via video – how are you going to do this? Do you need to store coats and bags? How many electric sockets do you need?
"It's not just about making the most of the day of the exhibition, don't forget to communicate with customers before and afterwards too", says Claire Best, Director of Marketing at Expo.
We have 25 years of experience in designing and building exhibition stands that deliver against your objectives. Contact us today for more advice and guidance in designing your first exhibition stand.
If you'd like help designing and building your stand, contact the Expo team at 01707 390122.